Press Articles
Berliner Morgenpost – Special Edition Immobilien 37. Woche – September 13, 2014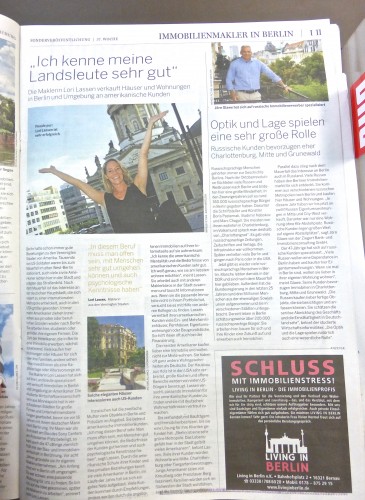 To read article go to www.morgenpost.de/immobilien
When the Berliner Morgen Post was looking to interview a professional real estate agency who worked well with Americans they were given my name.  They wanted to write an article highlighting different nationalities who are purchasing real estate in Berlin.
The article details my work experience and understanding of the American clientele which is true.
However in addition to assisting Americans in purchasing real estate here in Berlin and Potsdam, I also assist clients from France, Denmark, China, Russia, Italy, Israel, Spain, Brazil, Sweden, Germany and many more.
– Lori Lassen